As Fe stood up and patted her skirt down to look presentable back at work, she watched the large airline carrier dock.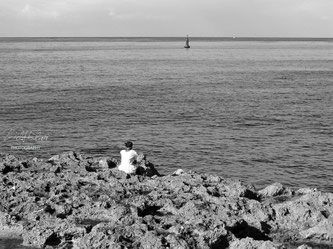 It was an unusual occurrence that a foreign vessel would dock in Havana, but that was none of her business. What she did know, what that this meant a flurry of activity back at the hotel and things would be loud and wild for the next 48 hours. These sailors, regardless of nationality, always partied out of control when they were on solid ground, not that she could blame them, considering they were cooped up in a ship all this time. She was about to turn and walk back to the resort when she stopped dead in her tracks. Passage. A way out. This might be the opportunity she had been waiting for and she would be a fool if it slipped away. Slipping her feet into her sandals, Fe practically ran back, dashed into the staff room with a crazed expression on her face, making her colleagues wonder what had gotten into her.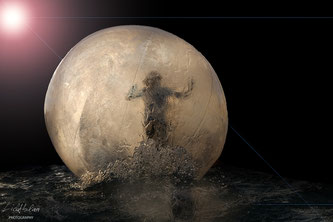 "Does anyone know where that ship is going after Havana?" she gasped
"Who cares? As long as they spend a lot here" said one of the waitresses as she adjusted her uniform
"Indeed, when have we ever cared where they come from? All that matters is that they stay long enough and are generous tippers!" Shouted the other waitress from the back.
"It's a good thing we just stocked up on rum and whiskey, I just have to make sure we have enough tonic water and coke" muttered the bartender as he finished his coffee.
Fe grew increasingly impatient and felt ready to strangle everyone if they continued this useless conversation. "Yes, yes, I am sure they will be good tippers. I passed a few of them on the way here and they held wads of cash in their hands. Oh they are ready to spend alright. But what I want to know is where they are headed after this. I couldn't figure out the language they spoke. It's not English, and certainly not Spanish. What flag are they flying?"
The sleepy bartender set his cup down and looked intensely at Fe. "What has gotten into you Fe? Since when have you been so interested about a boat?"
"Since I started wanting more from life than being a cleaning woman. I want to get out of this world of mops and brooms and follow my true calling" she retorted, her mind spinning with all kinds of possibilities. She actually had a standing appointment with someone else that afternoon to discuss a trip to Florida as a stowaway on an old fishing boat, but an aircraft carrier would be so much more interesting and might open more doors than she thought. Why just pin her hopes on escaping to the USA when she could go anywhere in the world?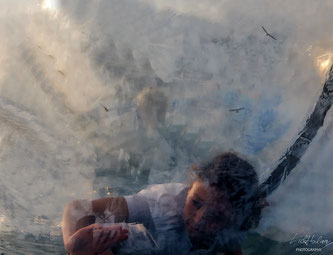 The Captain had allowed the crew to disembark for a few hours if they so wished, and since they seemed to have the beach to themselves for some reason, Blake decided to take a stroll. It had been ages since had taken a leisurely walk without a cane and he was determined to do so that afternoon to test his recovery, but carried a folding cane just in case.  Looking around the solitary area, his eyes fell on another figure walking slowly towards him. There was something in her step that made him think her stride was hesitant, unsure of whether to proceed or not. Her svelte figure and jet black hair stood out in her white attire which, come to think of it, looked like a uniform of sorts, but he couldn't quite place it from this distance. Blake stopped and turned towards her, his curiosity piqued although his instincts set off alarm bells in his head. He had a been around people long enough to read their body language accurately, and he had been wrong only twice in his life. There was something about her that told him this was a woman in need, desperate to break free from her cocoon, whatever form it may be.  
"Buenos días Señorita" and smiled, "to what do I owe the miracle of your presence on this dreary spot?"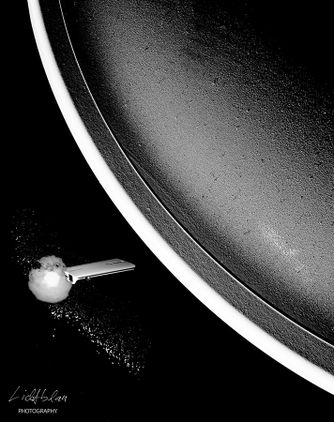 Fe looked at him startled, not having counted on his pleasant and gentlemanly demeanour. English was clearly not his first language but his accent was unfamiliar, like the sailors she had passed earlier. "Buenos días Señor Capitan, I will be straight to the point because you seem to be a no-nonsense kind of man. I would like to apply for a job on your ship. Any kind of job, no matter how small. I studied accounting, speak English, Spanish and French, my Russian is a bit rusty but I manage. I can use the computer, have been "employed" as a hacker in the past, and am a trained in Morse Code. I currently work as a cleaning woman at the airport hotel nearby as a cover. I don't need money Sir, all I ask is a way out of Cuba to your next port in a free Democratic country and I will make my way from there."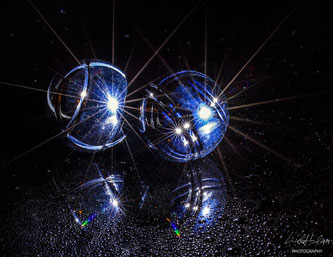 Blake stood perfectly still, leaning heavily on his cane. He was expecting a lot of things, but certainly not this. He wasn't even sure how to react, but one thing was for sure, there was an instant connection to her and it wasn't of the romantic kind, at least not that he could tell just yet. His uncle had once told him the story of how he had met his wife of 60 years. All it took was one look at her swimming in the lake and he knew their souls were twins. Here he stood, on a deserted beach in Havana, which in itself is a rarity, facing a woman whose name he didn't even know, but felt as though he had known her in a previous lifetime and knew, for some inexplicable reason, he had to protect her.