Florence squeezed her husband's hand tightly as another wave of pain washed over her. The latest radiation treatment was being rejected violently by her body and she was ready to give up, stop fighting, and succumb to the peaceful darkness that kept calling her.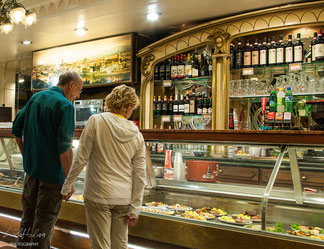 But Florence was not a woman who gave up easily, and her husband keenly aware of that. He knew she should fight for more time to hold hands, for another stroll in the woods, going to the market on Saturday mornings and fighting over flowers and sausages along the way, and more importantly, to sail. Water had always played an important part in their relationship. She was his mystical mermaid, he her sailor, and together they formed a formidable pair over the years. He always claimed she had bewitched him from the very beginning with her mermaid charms, singing a song that made it impossible for him ever leave her side. No matter what had taken place over the years work or family-related, they stood by each other in the darkness and waited for the light.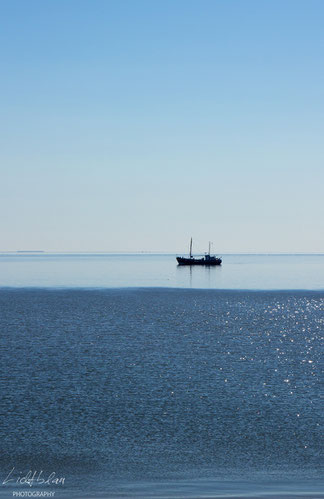 She was not a woman of luxuries and settled for whatever choices her husband made in terms of vehicles over the years, never contradicting him even when he brought home more than one old jalopy. The one thing she did object to though, was him selling the boat one year. It was the time when their daughter was about to leave for university and the tuition was due. Things had been difficult financially, and nothing had gone right at work for either of them, the house was in disarray, their savings depleted, and he had needed an urgent operation. Both of them believed strongly in education and would not sacrifice their daughter's academic development in any way. The relationship between father and daughter was fragile enough as it was, and the family's survival was at stake. She was a fighter and a generous soul, finding joy and satisfaction in surprising him with unexpected gifts, so on his 65th birthday, she drew him out to their beloved lake, blindfolded, and made him stand in the freezing cold water as she took off his blindfold while looking out into the blue, his jaw dropped. The boat was back.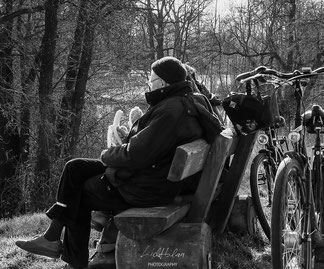 When Florence's cancer returned after a 10-year remission, the shock was short-lived. Blatantly ignoring doctor's orders, she decided they would travel as often as they could by whatever means they could get. Sailing remained their preferred mode of getting away, but long bicycle rides into the countryside was also a shared passion. The illness debilitated her and they had to stop often for a snack and medicine, but she insisted on creating as many memories possible. "I can do whatever our grandson can. When he gets tired and stops then so must I" she said more than once. For the trips out of the country they always made sure to report the embassy as soon as they landed and sought out the recommended oncologist in that city. If needed, they hired a medical translator to accompany them, but Florence was not going stay home and convalesce.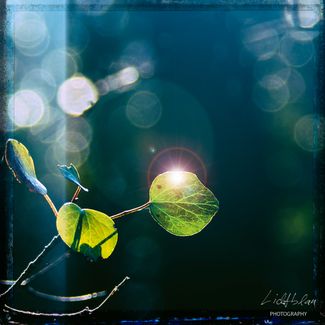 It was 4:00am when the sharp pain pierced through her body and Florence screamed in agony. The loving arms of her husband, now beginning to shake with what was diagnosed as Parkinson's Disease, held her tight until it subsided. Their bed was beside the window and together they looked out into the darkness. It was their favorite hour, when the night was darkest, everything completely silent and only the sound was the music of their breaths. No words were ever necessary. Their souls communicated with one another on a different plane. That morning though, he held her tight and felt the life slowly slip into the darkness. She tilted her head, kissed the hollow spot at the base of his neck that she so adored, and whispered "Thank you for the 60 years. Bring me back to the lake where it all began, and wait for the geese to fly before you turn away. It will be my way of letting you know that all is well." She closed her eyes for the last time just as the early light chased the night away.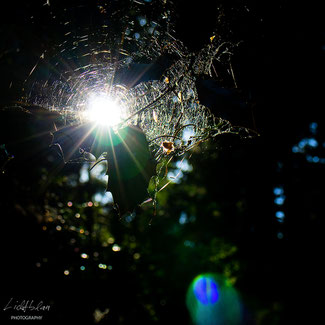 He waited for the geese as he had promised her but felt desolate in spite of her words of consolation "Their flight will mark the rebirth of my soul." His strength had left him earlier that afternoon at the crematorium as he watched her lifeless body being prepared. To him it was a defilement of the woman he loved, who completed him, but he also knew she was no longer trapped inside the pain and agony. It was time to let go and make peace with daughter, somehow make up for the years they could never see eye-to-eye.
"Sorry we took so long. I needed to show the boy the geese…" and before he could finish his sentence, two tears trickled down his cheek.