Try as he might, Blake could not open his eyes. The anaesthesia was just beginning to wear off from the surgery, the fourth this year so far, and he could hear all the activity going on around him.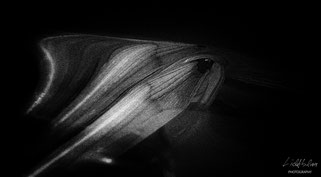 The familiar sounds of medical lingo and sharp smell of disinfectant placed him back in the hospital, a place he seemed to be a regular visitor of lately, but this time he really couldn't remember why he was there, what had been done, or what day of the week it was. In fact, he couldn't remember much at all and felt as though he was Adrift in a black hole, weightless, lifeless, hollow and faceless. Even though his eyelids were still heavy, he could hear every detail and follow several ongoing conversations, including the one between two younger nurses exchanging notes about their moonlighting. One was a pole dancer in a sleazy bar, and the other a wedding singer for hire. Both had families to support and their nurses' salaries just weren't enough. Then there were the interns who checked on him every couple of hours. One had a heavy accent he couldn't quite place without seeing the face, but he had gentle hands and a soothing voice. He came into the room to take a rest knowing there was really not much to do with Blake, so it would be quiet enough to sit in the visitor's chair and pray. The other one was the complete opposite, a hyper-active female who couldn't sit still even if her life depended on it. She would blast into Blake's room, pace back and forth like a caged panther, and think out loud. If he were not in this strange state of unconsciousness, Blake would have loved to grab her by the shoulders and force her to sit down for five minutes.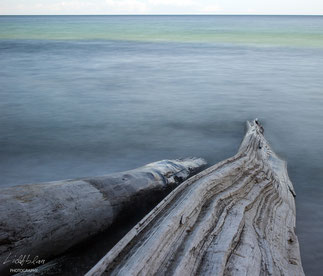 Weeks turned into months for everyone else, but to Blake it all seemed like a long nap that he couldn't seem to wake up from. He could feel the stiffness of his neck and wished someone would massage away the knots. Maybe if he tried to turn his head again.
Oh! It worked! How about the other way?
That worked fine too. This was great progress but he didn't want to get his hopes up just yet. Blake could feel all the tubes inserted in his nose and arms, and knew that he most likely had a catheter as well. He wiggled his fingers on his right hand, and then his left, followed by an attempt to lift his hand. When he did that, however, two machines started beeping and there was a sudden flurry of activity at his bedside, not to mention excited voices.
"There is some fight left in you yet Captain!" said one voice. Captain? Captain of what? Captain who? Why couldn't he remember his last name?
"Your crew is eagerly awaiting your return, Sir. They haven't deserted you." Now that voice he knew, that was one of the day nurses. The pole dancer.
"OK Captain, let's try something. Work with me now and don't go back to wherever it is you are just coming from. Raise your right index finger if you can hear me… "
Blake complied. "Great! Raise one finger for yes, and two for no. Do you feel any pain?"
One finger. "Do you know where you are?"
One finger. "Do you know your name?"
Two fingers. "Do you have a family"
Two fingers. Silence in the room
"OK Captain, that's enough for today. We'll try again tomorrow."
No! Don't go yet! Blake screamed silently in his head, but his eyes were still shut and he couldn't talk. He curled his fingers into a fist, raised his hand, and hammered down on the bed. That should get their attention and make them realize he was not quite discarded Driftwood yet. Captain, they said, well that meant he had fighting spirit in there somewhere and by hook or by crook he was going to use it.
----------------------------------------------------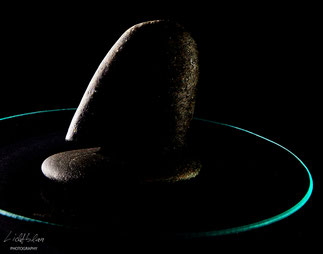 Sitting on a wheelchair in full uniform was a strange feeling. He had been discharged a week ago and been given clearance to return to active duty. Most of his amnesia had gone and the psychiatrist deemed him mentally fit to take command of his ship again. There were certain areas that were not accessible by wheelchair but Blake was so stubborn that he had mastered the use of crutches in a fraction of the time that most other recovering patients do. For everything else he could command the sailors to carry him up or down, as the case may be. His men were loyal to him and called him Captain Le Coeur for a reason. He was a fighter, a leader, an officer and a gentleman. He led the men valiantly into battle, consoled them when they lost a crew member, and made sure they had a balanced life onboard while out at sea. He was hard as stone when duty called, but unlike ordinary stones, he had a heart.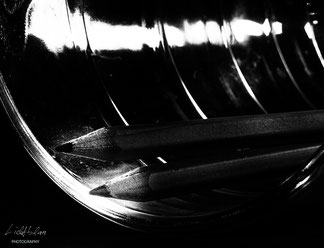 Physical recovery was going to be much easier than the emotional and mental stages Blake grumbled silently. It was the end of the day and his legs throbbed in pain. He had reached his allowable daily intake of painkillers, and there was no point in returning to the infirmary because the doctor who ran the place was stubborn and a man who did things by the book. No amount of cajoling or shouting on Blake's part would make a dent in the medical armour, though he knew it was for his own good. Pain was something he was going to learn to live with for a long time. The nightmares, however, were something else. Blake could ignore the pain if he was busy barking orders or studying a map, but when he closed his eyes at night and his peace invaded by the recurring dreams of gunfire and torture in the prisoners' camp, he bolted upright in bed, his shirt and sheets drenched in sweat. The Dichotomy of being Captain Le Coeur trapped inside his own personal nightmare was an issue he had yet to resolve, and until he did so, there was no way he could return to his family.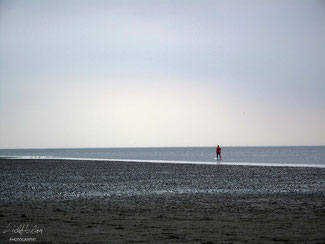 The ship had docked ashore for 48 hours to refuel and stock up on supplies. The Captain had allowed the crew to disembark for a few hours if they so wished, and since they seemed to have the beach to themselves for some reason, Blake decided to take a stroll. It had been ages since had taken a leisurely walk without the aid of a cane but he was determined to do so that afternoon. The ability to walk and jog as naturally as possible were the Pursuit Of A Dream that Blake refused to let go of. He was fighting his way back to life, to normalcy, and to himself. All the years of being in the military service had whittled away at core of his being, replacing the gentle side of him with harsh, structured aspects of his personality that his crewmen trusted and depended on but his his children found tyrannical and overbearing. What good were all the medals and accolades if he was facing retirement alone?